People are clamoring to get a piece of the real estate market in Midtown Miami, FL and for good reasons. The luxurious properties, affluent residents, privacy, and more amenities than you can count are just some of the diverse advantages that the region offers, not to mention the chic, sophisticated, and serene atmosphere. Whether you are looking for a residential or commercial space, there are plenty of listings to choose from, and NVP Group will be with you at every step of the way to ensure you get what you are looking for.
Our expert and experienced team of NVP Group is not made of just realtors. We work closely with skilled accountants and lawyers, as well, to help you throughout the cumbersome process of purchasing and selling properties. Contact us today to schedule a meeting and see how involving us would boost your portfolio by leaps and bounds.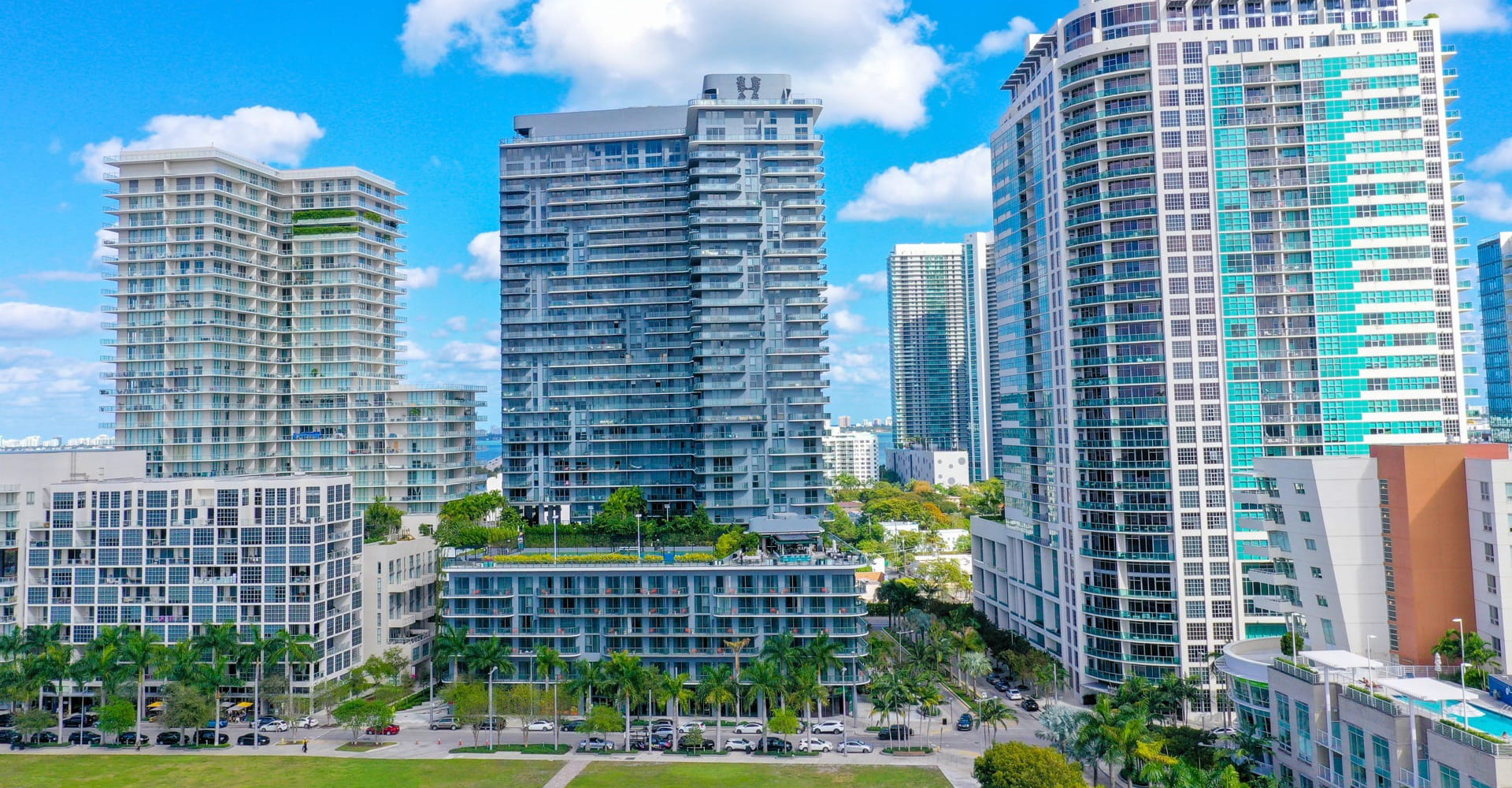 Reasons Why You Should Invest in Midtown Miami Real Estate
In Midtown Miami, FL, you will find plenty of large-scale urban developments. Usually, Midtown Miami commonly consists of Wynwood, Arts' District, Design District, and Edgewater.
Midtown Miami, FL is the type of locality that perfectly balances between work and fun with luxury homes, well-maintained parks, manicured and lush green spaces, parks, and a central shopping center named "The Shops at Midtown." Made to imitate the SOHO neighborhood in New York City, it is an outdoor shopping district that consists of local boutiques, national stores, and different casual and fine eateries. Here are some of the most notable names, thronged by tourists and residents alike:
Target
HomeGoods
Wine Vault
Lime Fresh Mexican Grill
Ring Finger Studio
Cheese Course
Mercadito
My Ceviche
Bar Louie, and many more
Everything is at a close distance from luxury homes and commercialized spaces. Whether you want to splurge out on well-known shopping brands, want to enjoy a day out, or enjoy the finer things in life with fine-dining, you don't need to travel long distances. It is incredibly convenient when you are traveling with an entourage, family, or kids.
Touted as one of the most exciting neighborhoods of Miami, FL, Midtown stands out with vivid colors and has come a long way from the rusty, garish industrial sector. Midtown Miami, FL is famous for world-class shopping, industrial-chic art galleries, and cutting-edge contemporary skyscrapers. With its local bakeries, craft breweries, colorful graffiti walls, Midtown Miami, has emerged as the go-to spot for upscale dining and luxury living.
If you are concerned about the weather, then you are sorted on that too, considering Midtown Miami has a pleasant climate all year round. Due to this, the desire to work and live in a plush area has attracted many wealthy people.
Real Estate in Midtown Miami, FL
When it comes to open houses and luxury homes in Midtown Miami, you cannot underestimate the power of a professional and resourceful agent. Since the listings in Midtown Miami are in high demand, it will bode well for you to have an edge. Contact NVP Group to have our resources at your disposal. We have access to valuable information as soon as the listing goes live.
We dedicate considerable time and effort to making important networks to help secure our clients the best deals on properties in Miami. Whether you are looking for a commercial space, your dream house, or just want a property to invest in, our team at NVP Group understands your requirements and gets you exactly what you are looking for. We understand the delicate art of negotiating and know the actual worth of listed properties to ensure our clients do not overestimate their offers.
We understand that for our clients, time is money, and not many want to trouble themselves with other hassles that come with trading in properties. NVP Group has a team consisting of accountants and attorneys that are specialized in the laws and rules related to purchasing and selling space in Miami.
Contact us today to schedule a meeting and be a step closer to finding the property of your dreams in the coveted City of Miami. It may just prove to be the most lucrative decision.
Frequently Asked Questions
Is Midtown Miami safe?
Yes, the area is comparable to a perfectly safe island. However, we recommend not to stray too far from Midtown because the neighboring areas can be sketchy at night. Downtown, Brickell, Miami Beach, Coconut Groove, and Midtown are some of the safest places to be.
Is Midtown Miami a good area?
Midtown Miami has an eclectic vibe with vibrant and artistic areas and luxurious buildings. Considering the popularity, Midtown is a good area with plush Edgewater, famous Wynwood, and chic Design District. With the opportunities, options, amenities available, safeness, connectivity to other regions, Midtown is one of the preferred choices for investors and residents.